The UNC Center for Media Law and Policy is run jointly out of the UNC School of Law and UNC School of Media and Journalism.  The faculty co-directors are: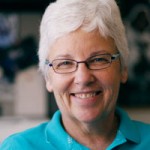 Cathy Packer: Dr. Packer serves as W. Horace Carter Distinguished Professor in the UNC School of Media and Journalism where she teaches media law and Internet law to undergraduate and graduate students. She conducts research on public and media access to government information, and the rights of journalists to refuse to reveal their confidential sources and information in court. Dr. Packer is a co-editor of the North Carolina Media Law Handbook, to which she contributes the chapter on access to state and local government records.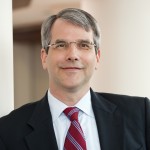 David Ardia: Professor Ardia is an assistant professor of law at the UNC School of Law and a faculty associate at the Berkman Center for Internet & Society at Harvard Law School. Before joining the UNC faculty, he founded and directed the Berkman Center's Digital Media Law Project. Prior to going to Harvard, Professor Ardia was assistant counsel at The Washington Post, where he provided pre-publication review and legal advice on First Amendment, newsgathering, intellectual property, and general business issues. He is a former member of the Newspaper Association of America's legal affairs committee and is a current member of the Online News Association's legal advisory board and the First Amendment and Media Litigation Committee of the American Bar Association. You can follow him on Twitter or Google Plus.
The center also benefits from the help of a number of UNC faculty, students and others.  Current staff include:
Tori Ekstrand: Dr. Victoria "Tori" Smith Ekstrand is the Center's director of communications.  Dr. Ekstrand also teaches media law courses in the School of Media and Journalism. Before coming to Carolina, she was an associate professor in the Bowling Green State University Department of Journalism and Public Relations and an affiliate faculty member of BGSU's American Cultural Studies department. A former senior executive for The Associated Press, Ekstrand's research began as an investigation into the hot news doctrine, a part of unfair competition law that protects ownership of the facts of news for a limited period. That research resulted in the publication of her book, News Piracy and the Hot News Doctrine: Origins in Law and Implications for the Digital Age (LFB Scholarly, 2005). With other recent hot news cases, Ekstrand's work has been the subject of panels and discussions about the continued viability of the doctrine. She is currently working on an update to her 2005 book.
Michael Hoefges: Dr. Michael Hoefges is the Center's dual-degree program advisor. Dr. Hoefges joined the faculty at the School of Media and Journalism in 2003 and teaches undergraduate and graduate media law courses. His research interests include First Amendment commercial and corporate speech issues including advertising and marketing regulation for various products and services such as alcohol and tobacco products, gambling, licensed professional services, and regulated drugs and medical devices; and access and freedom of information law including issues related to commercial access to government records and databases. Hoefges is the founding co-coordinator of the M.A./J.D. dual-degree program, which is offered in partnership with the UNC School of Law and School of Media and Journalism. Hoefges earned his B.S., J.D., M.A. and Ph.D. degrees from the University of Florida, where he served as editor of the Brechner Report, published by the UF College of Journalism and Communications, and was a member of the editorial board of the Journal of Law and Public Policy, published by the UF law school.
Natasha Duarte: Natasha is a dual-degree student and Roy H. Park Fellow in the J.D./M.A. program in the schools of law and journalism. Her areas of interest are technology law and digital civil liberties, particularly privacy and free speech issues. She earned her bachelor's degree in 2011 from the UNC School of Media and Journalism. Before returning to UNC, Natasha worked as a patent paralegal in Washington, D.C. She spent the summer of 2013 interning at the Electronic Frontier Foundation in San Francisco, Calif., where she worked on a number of digital privacy and speech cases, including First Unitarian Church of Los Angeles v. National Security Agency, challenging the NSA's mass collection of phone call records.
Nick Gross: Nick is a first-year Ph.D. student and Roy H. Park Doctoral Fellow at UNC's School of Media and Journalism. He is interested in issues involving copyright, online privacy, internet governance, and freedom of expression, both domestically and globally. Nick received his J.D. from the University of Miami School of Law and a dual B.A. in Economics and International Relations from the University of California at Davis.​
Chanda Marlowe: Chanda is a second-year law student at the UNC School of Law. She is an active member of the law school community: she serves as communications chair of the Education Law and Policy Society and as research assistant for the Center for Media Law and Policy. Prior to law school, Chanda was a high-school English teacher. While teaching, she worked part-time for the Wilmington StarNews. Chanda's interests include First Amendment issues and their impact on education and journalism.
Andrea Roberson: Andrea is a senior undergraduate student at the UNC School of Media and Journalism and is the Center's Website Support Specialist. She specializes in multimedia and has a minor in computer science. Andrea is also interested in design and has worked as front-end web developer and graphic designer.
Dean Smith: Dr. Smith is a research collaborator at the Center. He teaches media law at High Point University and is the author of A Theory of Shield Laws: Journalists, Their Sources, and Popular Constitutionalism. He earned his Ph.D. from the UNC School of Media and Journalism in 2011. Prior to attending UNC, Dr. Smith worked as a professional journalist for more than 20 years, mostly at The Charlotte Observer.